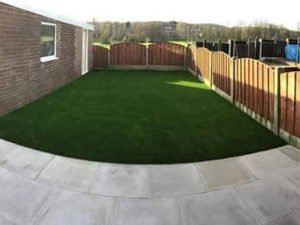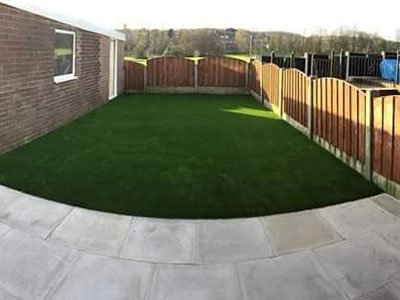 If you are looking for an affordable landscaping contractor in Dublin, we are specialists at all types of landscaping and gardening work. We also provide free inspections on all projects. We are here to help and make your home beautiful and safe again. It's important picking the right contractor for your landscaping or gardening work, that's why when you pick a local landscaping expert like Home improvements Dublin, you get more than just a landscaping contractor, you get trusted partners that ensure your home is beautiful & safe for you and your family.
Professional Landscaper Dublin
Home Improvements Dublin offers top-notch affordable landscaping services in and around Dublin. We're expert Dublin landscape gardeners who gets the job done right the first time. If you are searching for landscaping services in Dublin, you need to ensure you look for a company that can put together the garden you've been dreaming of. Landscaping services that offer more than just a lawn and some flower beds. You want landscape contractors that can plan out a beautiful area for entertaining your guests & friends, the children to have some fun, or a fantastic entertainment area with a place to cook, eat, sit and more. Nature is a natural stress reliever! If you decide to use our services, we leave your home looking beautiful and tidy. We are the Dublin landscaping contractors that can plan out, design and help you achieve your dreams of a beautiful garden or relaxation spot and more within your home or commercial area fast and affordably.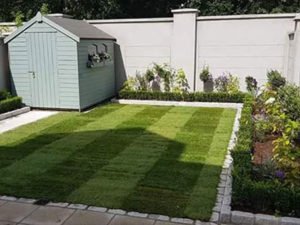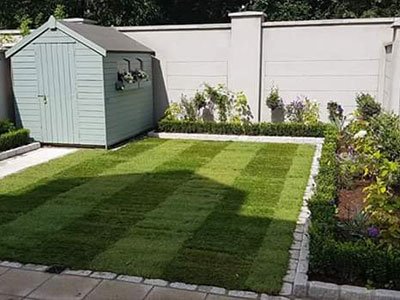 Professional Landscape Gardeners Dublin
As professional Landscape gardeners in Dublin we offer real grass (turf) or artificial grass and can plant 1 tree or flowerbed or cover your yard with them. We can also help build a shed or repair the existing shed in your garden so that it does not become an eyesore. Dublin landscaping contractors such as Home Improvements Dublin can offer repair of for existing fencing or install a new one. Brick or wood or anything in between, your barriers will look fantastic. A deck is a wonderful addition to an outdoor area. We can help install composite decking or decking made from soft or hardwoods, depending on your preference. Home Improvements Dublin can also offer repairs to existing decking to make them look wonderful again. How about some amazing paving? Create a walkway through your garden or surround your house with some paving stones or resin gravel surfacing. Choose a lovely patio layout to add some flair to your outdoor areas.
Commercial Landscaping Dublin
When it comes to commercial landscaping you can look at creating little rest areas with trees, paved areas, and benches where people can have lunch and relax. Improve the environment by encouraging natural plants and trees to create homes for birds and feed the bees. Talk to Home Improvements Dublin for a comprehensive plan for your business that not only helps keep your employees balanced but helps the environment as well! No matter what the outdoor space looks like right now, we can help you create a beautiful space for everyone. As expert landscapers in Dublin, we give your garden the treatment it deserves. Our goal is to keep your garden looking at its best throughout the year. We are gardeners in Dublin with a passion for our work, we only use high-quality materials for each job done. We deliver high-quality gardening services across Dublin and are proud of our work. At an affordable price, we make your garden stand out. Our skilled team of Dublin gardeners have the training needed to ensure your property remains beautiful and tidy to match the uniqueness of your home.
Recommended Landscaping Contractors Dublin
 Home Improvements Dublin's garden services team cares for both residential and commercial gardens across Dublin. Maintaining your garden is important in maintaining the value of your property and keeping your kerb appeal. A messy & unkempt garden can cause all sorts of problems, not just with the neighbours or the council, but also with pests such as rodents and insects moving in.
Garden and landscaping maintenance is much more than just cutting the lawn now and then. Keeping your garden looking great all year round can turn your outdoors into a beautiful area where you can relax and enjoy the fresh air or entertain your friends & guests. Whether you have a large garden or a small garden, you can benefit from regular garden maintenance.
Our Landscaping Services Include:
– Paving and stone work
– Tiling, steps and drains
– Planting
– Decking and composite decking
– Fencing and Cladding
– Irrigation
– Lighting
– Real and Artificial Lawns
– Real and Artificial Green Walls
– Outdoor Kitchens
– Outdoor Fireplaces
– Greenbelt & Wetland Recovery
– Control of invasive species