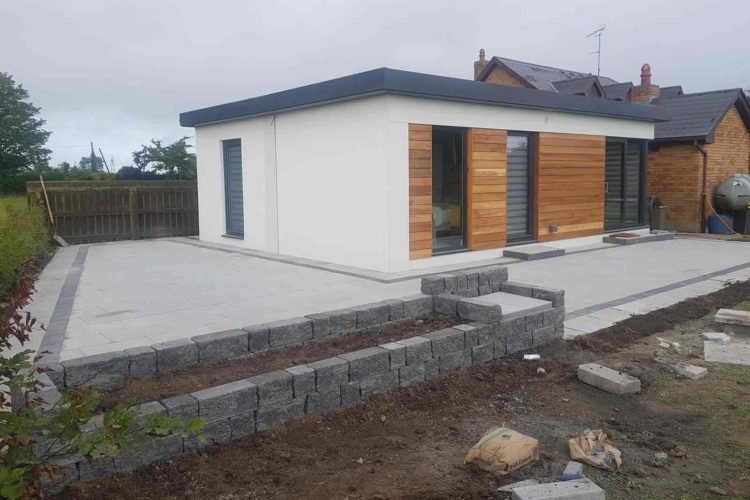 Professional Landscapers in Dublin
Home Improvements Dublin recently completed a landscaping job at Kilcock Newgrange using granite and charcoal.
We used granite and charcoal to complement the beautiful home and to keep the original look and feel of the home and surrounding area.
We Built a beautiful 2 step Flowerbed and some seats in Kilcock Newgrange using granite and a charcoal border.
Granite is a light-colored igneous rock with grains large enough to be visible with the unaided eye. It forms from the slow crystallization of magma below the Earth's surface. Granite is composed mainly of quartz and feldspar with minor amounts of mica, amphiboles, and other minerals. This mineral composition usually gives granite a red, pink, gray, or white color with dark mineral grains visible throughout the rock.
Charcoal is a lightweight black carbon residue produced by removing water and other volatile constituents from animal and plant materials.
Got an upcoming landscaping project in or near Dublin? Be sure to give Home Improvements Dublin a call to provide you with Free consultation, Free Quote, and Quality workmanship in or around Dublin. We're your trusted dublin roofers and landscapers.
Contact Us Now on: 0877715068