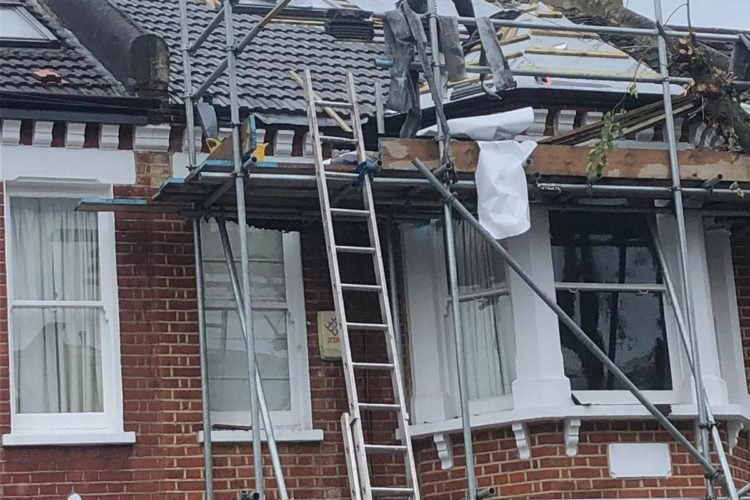 Looking to add a new tile roof, repair or replace your tile roofs in Dublin?
Home Improvements Dublin recently completed a new tile roofs project in Dublin 15. We used new tiles to complement the beautiful home and to keep the original look and feel of the home and surrounding area.
Roof tiles are designed mainly to keep out rain, and are traditionally made from locally available materials such as terracotta or slate. Modern materials such as concrete and plastic are also used and some clay tiles have a waterproof glaze.
Roof tiles are 'hung' from the framework of a roof by fixing them with nails. The tiles are usually hung in parallel rows, with each row overlapping the row below it to exclude rainwater and to cover the nails that hold the row below.
There are also roof tiles for special positions, particularly where the planes of the several pitches meet. They include ridge, hip and valley tiles. These can either be bedded and pointed in cement mortar or mechanically fixed.
Pros of Roof Tiles:
✓ Long lasting: A tile roof can last over 100 years, especially when installed in the right climate.
✓ Impervious to rot and insect damage
✓ Environmentally friendly material
✓ Energy efficient
✓ Low maintenance
Got an upcoming roofing project in Dublin? Be sure to give Home Improvements Dublin a call to provide you with Free consultation, Free Quote, and Quality workmanship in and around Dublin and Co. Louth. We're your trusted dublin roofers and landscapers.
Contact Us Now on: 0877715068