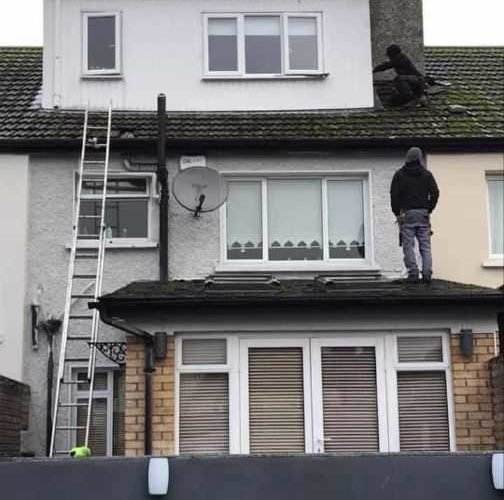 Home Improvements Dublin recently completed a Roof repair work in Artane Dublin. The customer had a leak in the bedroom. Due to this leak in the roof, the roof had some loose lead which caused water to run through to the membrane which made it rot, leading to the insulation being weakened by water and water kept dripping into the bedroom.
What we did to help resolve this:
We removed the old membrane and damp insulation
Removed bird nests
We fitted a new insulation and added a new breathable membrane
Lats treated and replaced
We put all the lead back in place
Some new tiles were added
We sealed everything up in preparation for winter
We left the customer very satisfied and happy
A few Causes of roof leaks include:
Roof Age
Weak or damage chimneys and chimney flashing
Missing shingles or tiles
Holes in the roof
Clogged gutters
Skylights
Got an upcoming roofing project in artane Dublin? Be sure to give Home Improvements Dublin a call to provide you with Free consultation, Free Inspection, and Quality workmanship in and around Dublin and Co. Louth. We're your trusted dublin roofers and landscapers.
Contact Us Now on: 0877715068