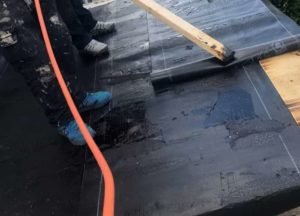 If you are looking for an affordable roofing contractor in Dublin, we are specialists at all types of roofing, landscaping and guttering work. We also provide free assessments on all types of repairs and new roof installations. Whether your roof, flat roofs, felt or chimney has been damaged. We are here to help and make your home safe again.  It's important picking the right roofing contractor for your roof repairs in Dublin, that's why when you pick a local roofing repair expert like Home improvements Dublin, you get more than just a Dublin roofing contractor, you get trusted partners that ensure your home is safe for you and your family.
Recommended Local Roofing Company
If your roof is damaged or poses danger and you require an emergency assessment to be carried out, our skilled roof contractor will visit you as soon as possible to assess the damage. As an experienced roofing contractor, we carry out all types of roofing work including chimney repairs, flat roofing, leaking roof repairs and more. We offer affordable roofing services carried out at by our experienced & skilled contractors. We constantly improve our skills; our years of experience mean we get the job done on budget and on time. We offer free, no-obligation quotes. We stand by all our roofing and guttering work 100%, with hundreds of satisfied customers and written long term guarantees on all repairs and replacements, ridge tile repairs, roof tiling, felt roofs and garage roofs.
Call us today for a free assessment for your roof. Our team will provide you with a written quotation of the work involved and a breakdown of the costs involved. Trust the experienced roofing contractors Dublin to get the job done fast. Working on roofing or guttering requires a skilled and competent contractor, that's why it's important that you hire trained roofing contractors with the proper qualifications and insurance.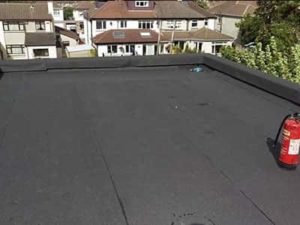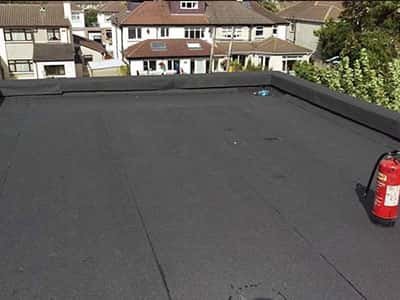 Our team is trained to deal with every roof professionally and safely. We do not employ any 3rd party contractors at any stage as we cannot trust them to carry out the work to the standards that we adhere to. We are safe pass certified, registered and insured to carry out everything from small roofs to major roof overhauls that require a complete replacement. You can rest assured that when you choose us, you are choosing a roofing company that places safety, quality of work, and customer satisfaction at the top of our list of priorities. Over 22 years' experience with a large mobile team ready to tackle all types of roofing and guttering.
Top Rated Roofers Contractors 
We're a roofing company that ensure we don't stop till we see a smile on our customers face. We try our best to leave all our customer happy and satisfied. With our years of experience, be rest assured you'll only get quality work done on your roof. If you are looking for a free estimate, give our team a call today. Our team is trained to operate professionally at all times while carrying out high quality roofing service for our customers. We have over 22 years' experience at installing roofs in Dublin. Our experience ranges from replacement roofs to roof tiling, fixing small internal leaks on your roof to replacing large sections of damaged underlay on roofs. You can also learn our best tips to choosing a dublin roofing company.