PROFESSIONAL GARDENERS DUBLIN
We provide the best garden services in and around Dublin. Home Improvements Dublin's expert team of gardeners have the knowledge, expertise & professionalism to meet all your garden and landscape needs.
NEW CUSTOMER SPECIAL - UP TO 10% OFF
We offer new customers 10% off on all gardening work. Contact us to claim your discount
For over 20 years, we've been providing professional, fast and reliable roofing installation, repair and replacement in Dublin. Below are some of our recent testimonials.


Came home after a long weekend away to water coming through the bedroom ceiling. I called Terry first thing the next morning to take a look and he was out within the hour. Two hours later and he had patched up the chimney flashing. All done for a very reasonable price too. One very satisfied customer here. Don't hesitate and call them
Melissa Mcdonagh


Great value, great service!! Fixed my roof on extremely short notice over the weekend. Will have them back to have some other work carried out in the new year.
Joe Fitzgerald


I've been incredibly happy with Home improvements Dublin. They repaired my roof quickly and efficiently. The cost was reasonable but most important they came out and fixed it the same day which was fantastic as it really got that weight off my mind. Highly recommended.
John G.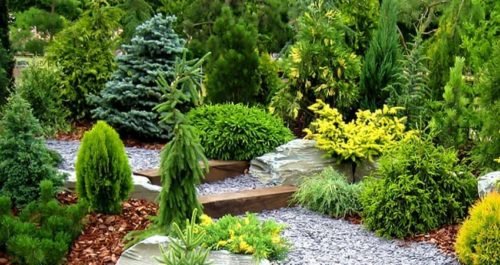 RECOMMENDED LOCAL DUBLIN GARDENER
We bring your dreams for a beautiful garden & home to life. Gardening is the practice of growing and cultivating plants as part of horticulture. In gardens, ornamental plants are often grown for their flowers, foliage, or overall appearance; useful plants, such as root vegetables, leaf vegetables, fruits, and herbs, are grown for consumption, for use as dyes, or for medicinal or cosmetic use. Gardening is considered by many people to be a relaxing activity.
GARDEN CONTRACTORS & SPECIALISTS
Gardening ranges in scale from fruit orchards, to long boulevard plantings with one or more different types of shrubs, trees, and herbaceous plants, to residential back gardens including lawns and foundation plantings, and to container gardens grown inside or outside.
Gardening may be very specialized, with only one type of plant grown, or involve a variety of plants in mixed plantings. It involves an active participation in the growing of plants, and tends to be labor-intensive, which differentiates it from farming or forestry.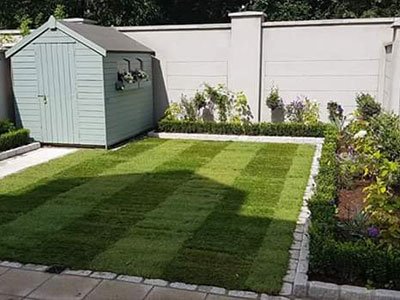 RECOMMENDED LANDSCAPING & GARDENING SERVICES 
As expert gardeners in Dublin, we give your garden the treatment it deserves. Our goal is to keep your garden looking at its best throughout the year. We are gardeners in Dublin with a passion for our work, we only use high-quality materials for each job done. We deliver high-quality gardening services across Dublin and are proud of our work. At an affordable price, we make your garden stand out.
Our skilled team of Dublin gardeners have the training needed to ensure your property remains beautiful and tidy to match the uniqueness of your home. Home Improvements Dublin's garden services team cares for both residential and commercial gardens across Dublin. Maintaining your garden is important in maintaining the value of your property and keeping your kerb appeal. A messy & unkempt garden can cause all sorts of problems, not just with the neighbours or the council, but also with pests such as rodents and insects moving in.
BEST AFFORDABLE GARDEN MAINTENANCE SERVICES 
Garden maintenance is much more than just cutting the lawn now and then. Keeping your garden looking great all year round can turn your outdoors into a beautiful area where you can relax and enjoy the fresh air or entertain your friends & guests. Whether you have a large garden or a small garden, you can benefit from regular garden maintenance.
Finding a reliable company offering garden maintenance in Dublin may be quite difficult. Staying on track with your garden maintenance means that it does not get out of control, and can lead to a lot of added expense when the time to clear it all comes. That's why Home Improvements Dublin is here to help. As professional Dublin Landscape gardeners, we aim to put a smile on your face after we complete your landscaping work. Give us a call now for a free estimate.
 Our Garden Services Include:
Garden Maintenance Services
Grass cutting
Trimming of grass edges
Hedge Cutting & shrub pruning
Weed Control
Flower / Shrub Planting
Grass Fertilization
Spraying of Herbicide for the control of weeds
Garden Tidy Up
Roll Out Lawns
Install Garden Fencing
Install & Maintain Flower Beds
Install Garden Paths / Patios / Decks
Grass Aeration
Seasonal bedding plants
Verge trimming
Litter collection
Disposal of green waste
Garden & Ground Maintenance
Residential Garden Maintenance
Commercial Ground Maintenance
Residential Developments Ground / Public Areas Maintenance
Plant Maintenance Services
Pruning/Hedge trimming
Mulching
Fertilizer
Weed control and prevention
Stone raking
Mulching
Plant watering

With a team of experienced roofing contractors in Dublin, we have been providing high-quality, fast, and affordable roofing installation and repair services in Dublin. 
Home Improvements Dublin 
  4 Moyne Road Baldoyle Dublin 13