ROOF LEAK REPAIRS DUBLIN
If you see possible signs of dampness or water damage, contact Home Improvements Dublin. We will assess your roof for free and let you know the best option for repair.
NEW CUSTOMER SPECIAL - UP TO 10% OFF
We offer new customers 10% off on all roofing repairs and up to €1000 OFF new roof installations or roof replacements. Contact us to claim your discount
For over 20 years, we've been providing professional, fast and reliable roofing installation, repair and replacement in Dublin. Below are some of our recent testimonials.


Came home after a long weekend away to water coming through the bedroom ceiling. I called Terry first thing the next morning to take a look and he was out within the hour. Two hours later and he had patched up the chimney flashing. All done for a very reasonable price too. One very satisfied customer here. Don't hesitate and call them
Melissa Mcdonagh


Great value, great service!! Fixed my roof on extremely short notice over the weekend. Will have them back to have some other work carried out in the new year.
Joe Fitzgerald


I've been incredibly happy with Home improvements Dublin. They repaired my roof quickly and efficiently. The cost was reasonable but most important they came out and fixed it the same day which was fantastic as it really got that weight off my mind. Highly recommended.
John G.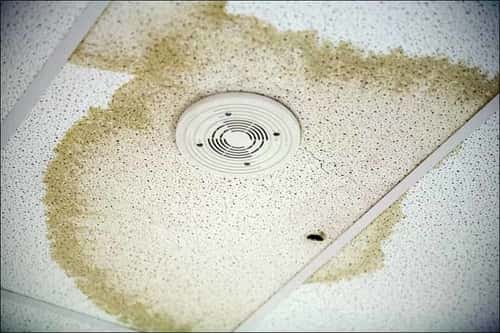 AFFORDABLE ROOF LEAK REPAIR SERVICE 
Got a leaking roof or ceiling that needs to be repaired urgently? Noticed new water stains on the ceiling of your home? Any damp spots appearing on the ceiling? These kind of light brown spots or patches are the first sign that you could have a leaking roof in your home.
If you see possible signs of dampness or water damage, contact Home Improvements Dublin, expert roofers in Dublin. We will assess your roof for free and let you know the best option for repair. At Home Improvements Dublin, our experienced roofing experts carry out repairs quickly and at pocket-friendly prices.  Left without repair, a roof leak can cause extensive structural damage to your home.  Avoid those costly repairs by contacting Home Improvements Dublin if you notice any sign of leaks or dampness. 
We understand the inconvenience of a roof leak. Not only can a roof leak cause damage in your home, but even having a roof/ceiling leak repair work done can disorganize your daily schedule. Our experienced team of roofers will work quickly and efficiently to fix your roof/ceiling leak, allowing you the comfort of as soon as possible.
FAST CEILING LEAK REPAIRS 
Looking to install a new roof or ceiling, replace or repair your leaking roofs or ceilings in Dublin? Home Improvements Dublin is here to help you with all roof or ceiling leaks related issues. Before choosing a roofing contractor, make sure you have all your questions and concerns answered by a professional roofing contractor like Home Improvements Dublin. Here are some standard questions about leaking roofs and ceilings. If you happen to have a roof leak, contact us for our Dublin roof leak repair service, so we can help you out. We also offer quality gutter repair services in Dublin.
Why Is My Roof Leaking?
There can be a lot of reasons why a roof can begin to leak. You may be missing a shingle, or there may be a cracked or damaged shingle that is allowing water in. You could also have water infiltration from a chimney or skylight. In fact, there can be several reasons why your roof is leaking that have nothing to do with the roof itself and everything to do with the ice dams, soffits, and windows that may be adjacent to it. The only way to find out for sure is to have a professional assessment done.
If My Roof Is Leaking, Does This Mean There Is a Problem with the Shingles?
Not necessarily. In fact, up to 90% of roof leaks are due to penetrations in the roof such as chimneys, skylights, and ridge caps. If the leak is coming from the shingles, it could be as likely to be due to one or two being missing or damaged as it is due to more widespread damage.
How Can I Find the Area the Roof Is Leaking From?
Your best bet is to wait for a rainy day and check in the attic to pinpoint the exact place of entry. Remember, though, that in the case of leaky roof repair, the area leaking may not be the only place that has been damaged and that needs to be repaired to prevent future leaks.
How Long Does Roof Leak Repair Take?
It depends on the problem. If the leaky roof repair is localized to one area and just involves replacing a few shingles, it could be done in less than an hour. If the entire roof needs to be replaced, this could take longer depending on the number of layers of shingles present on the roof, whether you are having the old roof removed, the size, and the pitch of the roof.
What Are the Most Common Leaky Roof Repairs?
If the leaky roof is caused by localized damage, then replacing or repairing the shingles or flashing in that area is the most common leaky roof repair. If the damage is more widespread, however, or is contained to the field of shingles and not to a ridge cap, chimney, skylight, soffit, or other roof penetration, then partial or complete reroofing is the answer.
If My Roof Is Leaking, Do I Need It Replaced?
It depends. If the rest of the roof is in good condition, but you had a missing or damaged shingle that was causing the leak, then the roof will more than likely not need replacing. If, however, the problem is widespread and the roof has reached the end of its lifespan, then yes; the leak could be an indicator of a bigger problem that will result in a total or partial roof replacement.
What Are Indicators That a Leak Is Part of a Bigger Problem?
If there is widespread damage or decay to the shingles, blistering, multiple missing, cracked or curling shingles, or significant amounts of damage then the leak is probably an indicator of a bigger problem that will need to be addressed.

With a team of experienced roofing contractors in Dublin, we have been providing high-quality, fast, and affordable roofing installation and repair services in Dublin. 
Home Improvements Dublin 
 Moyne Park 1, Maynetown, Dublin, Ireland
+353 87 461 9560