ROOF REPAIRS DUBLIN
Home Improvements Dublin is the ideal choice for all types of roof repairs in and around Dublin. We thrive on great customer service and quality roof repair work.
NEW CUSTOMER SPECIAL - UP TO 10% OFF
We offer new customers 10% off on all roofing repairs and up to €1000 OFF new roof installations or roof replacements. Contact us to claim your discount
For over 20 years, we've been providing professional, fast and reliable roofing installation, repair and replacement. Below are some of our recent testimonials.


Came home after a long weekend away to water coming through the bedroom ceiling. I called Terry first thing the next morning to take a look and he was out within the hour. Two hours later and he had patched up the chimney flashing. All done for a very reasonable price too. One very satisfied customer here. Don't hesitate and call them
Melissa Mcdonagh


Great value, great service!! Fixed my roof on extremely short notice over the weekend. Will have them back to have some other work carried out in the new year.
Joe Fitzgerald


I've been incredibly happy with Home improvements Dublin. They repaired my roof quickly and efficiently. The cost was reasonable but most important they came out and fixed it the same day which was fantastic as it really got that weight off my mind. Highly recommended.
John G.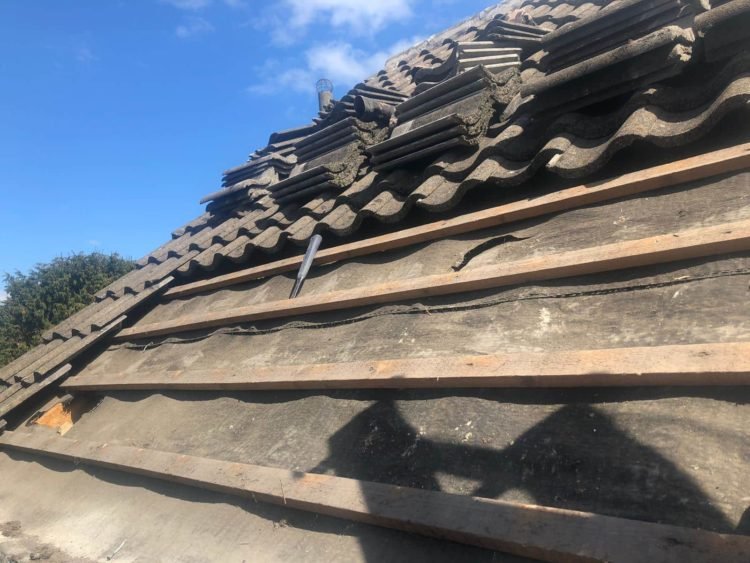 Roofing Repairs Contractors
Our Roof Repair Services are pocket-friendly and give you the best return on money spent. Noticed a leak in your roof? Loose tiles/shingles? or maybe you would like the expert opinion of a qualified roofer in Dublin, be sure to give us a call and we'll be right there in time to inspect your roof for free.
When it comes to fixing your roof, we're in the top 1% of experts in terms of roofing repairs in Dublin. Whatever your problem might be, here at Home improvements Dublin, we have the experience, the knowledge, tools, personnel and the expertise needed to solve it for you. Our free inspection aims to find extensive roof damage. Our test methods will reveal possible weak spots. By delaying, another strong storm or rain might make the roof's condition worse. 
As time elapses, some of the most durable roofing materials will begin to weaken and would need some form of quality maintenance. A lot of manufacturers would claim their roofing materials can withstand the strongest storms of hail, rain, and snow.
However, the age of materials negatively affects their ability to provide excellent insulation, prevent leaks, and keep away mold, mildew, and fungi from eating away at the material. Hence, it's a good practice to have your roof checked from time to time to ensure your roof's value isn't secretly depreciating. If you need a roof repair company in Dublin, centered on delivering only the best roofing repair service, feel free to contact us for a free inspection.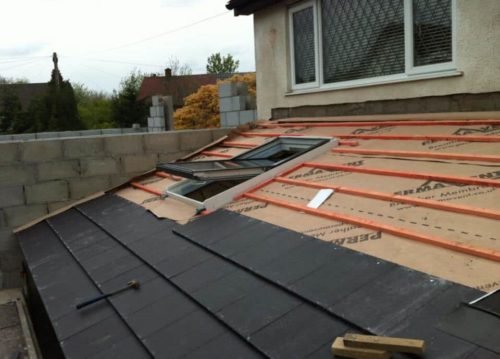 AFFORDABLE DOMESTIC ROOF REPAIRS
Home Improvements Dublin has been carrying out quality repairs in and around Dublin for over 22 years now, we have gained a reputation for delivering high-quality service at unparalleled prices. We cater to all types of roofs in Dublin, be it flat roofs, tile roofs, ridge tiles, slate roofs, pitch roofs, etc. we're here to help, hence do not hesitate to give us a call if you notice a damage to your roof, gutter or siding. Roof repairs dublin, roof repairs dublin, dublin roofing repairs dublin, dublin roofing contractors, dublin roofing contractors, roofing contractors dublin, roofing contracors dublin. Dublin roofers, South dublin roofing, North dublin roofing, roof repairs service. Affordable roof repair, roof repair, roof repair. Dublin roof repairs, dublin roof repairs.
Our team of expert roofers is highly trained to tackle all roofing repair issues you might have, be it a simple or complicated task, or a small- or large-scale job, our experienced roofers will assess the problem, provide you with the best solutions and fix your roof.
Always call a roofer if you have any doubt with about your roof's health. Take a visual inspection of the roof, if feasible, and call Home Improvements Dublin to make the necessary repairs to your roof if you notice any of the following:
Leaks or daylight showing in the attic
Leaking water indoors / water stains on the ceiling
Slipped tiles
The build-up of moss on an area on your roof
Damaged flashing or apex
Our repair service is fast, effective and designed to be affordable without any compromise to work standards or standard of materials used. Our roof repair services in Dublin include:
Animal roof and siding problems
Chimney flashing issues
Eaves cleaning
Cracked or missing roof tiles
Flashing repairs
Ice damming problems
Roof vents replacement
Skylight repairs
Valley repairs
Weather damage repair work
Loose roof tiles
Damaged roof repairs
Roof tiles replacement
Missing Shingles
Pulled-Away Downspouts
Glimmering fixes
Rooftop top snow expulsion
Spoiling wood
Free and harmed shingles
Defective Roofs
Smokestack blazing issues
Rooftop snow removal
Modified Bitumen Roofs
EPDM Membrane Roofs
Canal fix or establishment
Rooftop overhauls
New advertisement rooftop establishment
New Curb Installation or Old Curb Removal
New Exhaust Vent or Old Pipe Removal
Roof Deck Repairs or Replacements Steel or Wood
Eavestrough and Siding
Roofline repairs
Storm repairs
Ridge tile repairs
Insurance Roof Repairs
PVC or TPO Membrane Roofs