SLATE ROOF REPAIRS DUBLIN
Home Improvements Dublin is the ideal choice for all types of slate roof repairs, replacement and installation in and around Dublin. We are customer focused and aim to deliver only the best work.
NEW CUSTOMER SPECIAL - UP TO 10% OFF
We offer new customers 10% off on all roofing repairs and up to €1000 OFF new roof installations or roof replacements. Contact us to claim your discount
For over 20 years, we've been providing professional, fast and reliable roofing installation, repair and replacement. Below are some of our recent testimonials.


Came home after a long weekend away to water coming through the bedroom ceiling. I called Terry first thing the next morning to take a look and he was out within the hour. Two hours later and he had patched up the chimney flashing. All done for a very reasonable price too. One very satisfied customer here. Don't hesitate and call them
Melissa Mcdonagh


Great value, great service!! Fixed my roof on extremely short notice over the weekend. Will have them back to have some other work carried out in the new year.
Joe Fitzgerald


I've been incredibly happy with Home improvements Dublin. They repaired my roof quickly and efficiently. The cost was reasonable but most important they came out and fixed it the same day which was fantastic as it really got that weight off my mind. Highly recommended.
John G.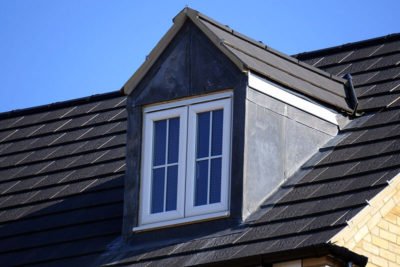 Dublin slate roof repairs expert. Natural slate is one of the top roofing materials that you could choose to furnish your roof. Natural slate roofs are of very good quality and they have been proven to outlast other roofing slate materials. Slate Roofs survive the test of time, no matter what the Irish weather brings, sun, sleet, snow, wind, and rain will not affect the beauty of your natural slate roof. 
Natural slate requires only minimal processing, has the lowest embodied energy of all the roofing materials. This makes natural slate an environmentally sound product and an economical choice for your roof.
Slate Roof Options include:
Bangor Natural Slates
Welsh Slate
Cupa Spanish Slate
Brazilian Slate
Sandturf Clay Tile
Apex Diamond Slate
SLATE ROOF INSTALLATION AND REPLACEMENT 
When it comes to slate roof repairs in Dublin, it is important that you contact a slate roofing company that has the right experience. Slate roofing, whether it be installation or repairs, requires a different skill set than other roofing types, such as felt roofing. The roofing experts at Home Improvements Dublin have been using their knowledge & experience to build the best roofing systems in and around Dublin. We believe in providing our customers with the most professional & thorough service possible.
We take pride in every service we provide, whether we are helping you maintain your roof, or we are replacing a roof that is no longer protecting your home, we promise to deliver the highest quality of service. Looking to add a new slate roof, replace or repair your slate tiles in Dublin? Home Improvements Dublin is here to help you with all slate roofing related issues. Before choosing a slate roof, make sure you have all your questions and concerns answered by a professional roofing contractor like Home Improvements Dublin. Here are some standard questions about Slate Roof Tiling.
What are the benefits of slate versus standard roof tiles?
Slate is a lifetime job. If it's installed correctly, it will last for generations, but a standard tiled roof may need to be replaced every 20 to 25 years. Another benefit of slate roofing is its ability to increase the resale value of your home due to its natural beauty and durability. Slate is recognized as an elegant roofing material and will enhance the appearance of your home. Other benefits of slate roofing include its natural ability to be fire resistant and mold resistant and slate's low water absorption makes it resistant to frost and damp conditions.
Do Slate Roofs Require A Different Installation Process?
Slate is an extremely heavy product and can add weight to your roof. During our quotation, we can assess your roof and see if structural changes will be required to handle the extra weight of a slate roof.
What Lifespan Can You Expect from Slate Tiles?
Slate is a natural stone product and not prone to the same type of fading or wear and tear of standard roof tiles. Slate is incredibly durable and can last several hundred years, often with little to no maintenance. It is safe to say that you will get at least 75 to 100 years or more out of your slate roof. However, it's important that you do not put anything on your slate roof such as sealant or paint because this can cause the roof to age prematurely. Instead, get your roof cleaned every couple of years and it will stay in pristine condition for generations.
Can You Repair a Slate Roof?
You can repair your slate roof at any time. It is important to have the proper contractor examine your slate roof to find the damaged pieces, and the repair is as simple as sliding out the damaged slate and replacing it with a new piece. Having a professional like Home Improvements Dublin inspect your roof once a year will also help you keep your slate roof in great condition. Visit our page about roofing repairs in Dublin for more information.
What Is the Price Difference Between Standard and Slate Tiles?
 Slate is an expensive product and you can count on it being two or three times more expensive than a standard tiled roof. The price of a slate roof will also vary depending on the size of the pitch of the roof due to extra weight considerations and work to ensure it grabs correctly.
What Colours and Styles Are Available with Slate Roofs?
There are numerous slate roofing types that vary in both colour and finished textures. Two of the most common styles found in Ireland are the standard smooth slate colour type and the other is a textured overlapping style.
 SLATE ROOFING SPECIALIST CONTRACTORS 
When you need professional slate roofing contractors in Dublin who actually know how to fix, install or replace slate roofs, call Home Improvements Dublin and we promise you won't be disappointed. We also offer copper and lead roofing in Dublin.