NEW ROOFS DUBLIN
Home Improvements Dublin is the best choice for all types of roof replacements and roof installations in Dublin. We thrive on great customer service and quality roofing work.
NEW CUSTOMER SPECIAL - UP TO 10% OFF
We offer new customers 10% off on all roofing repairs and up to €1000 OFF new roof installations or roof replacements. Contact us to claim your discount
For over 20 years, we've been providing professional, fast and reliable roofing installation, repair and replacement. Below are some of our recent testimonials.


Came home after a long weekend away to water coming through the bedroom ceiling. I called Terry first thing the next morning to take a look and he was out within the hour. Two hours later and he had patched up the chimney flashing. All done for a very reasonable price too. One very satisfied customer here. Don't hesitate and call them
Melissa Mcdonagh


Great value, great service!! Fixed my roof on extremely short notice over the weekend. Will have them back to have some other work carried out in the new year.
Joe Fitzgerald


I've been incredibly happy with Home improvements Dublin. They repaired my roof quickly and efficiently. The cost was reasonable but most important they came out and fixed it the same day which was fantastic as it really got that weight off my mind. Highly recommended.
John G.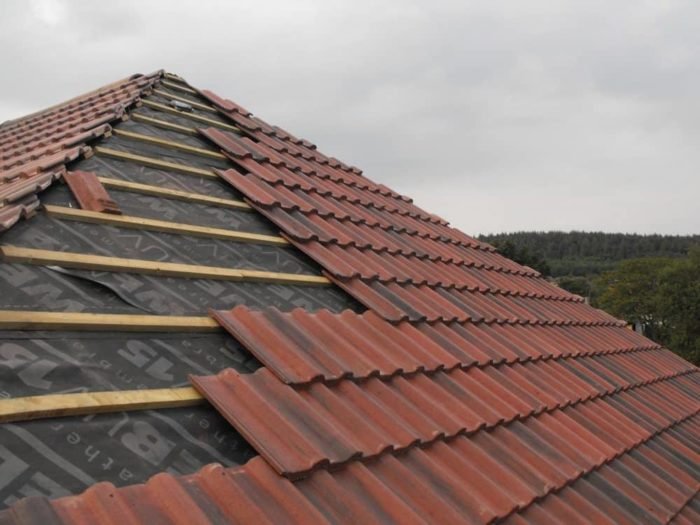 ROOF INSTALLATION SERVICES
We install new roofs or replace your old roofs to keep you, your family and your property safe. Home Improvements Dublin is the Dublin new roof installation company & roof replacement specialist that gets the job done.
For any size of roof replacement/new roof installation in Dublin and surrounding areas, we are the top-rated roofing contractors for the job. Our team of specialists use only the very best of materials and delivers the highest level of craftsmanship on each job done. We're local roofers in Dublin who know and understand what homeowners and commercial building owners face when heavy rain, hail, and severe wind come to town.
If you happen to have suffered from such a situation, we're just one call away and we are glad to help resolve any roof replacement or new roof problems you might have. We're Dublin new roofs experts.
CONSERVATORY ROOF REPLACEMENT
Home Improvements Dublin is a leader in providing superior roofing services in Dublin and surrounding areas, that exceed expectations and allow each and every client to meet their goals for their residential and commercial buildings. No matter how big or small your new roof installation project is, Home Improvements Dublin offers a broad range of roofing services. Our roofing experts have the needed experience in new roof installations Dublin, repairs, replacement, inspection and much more!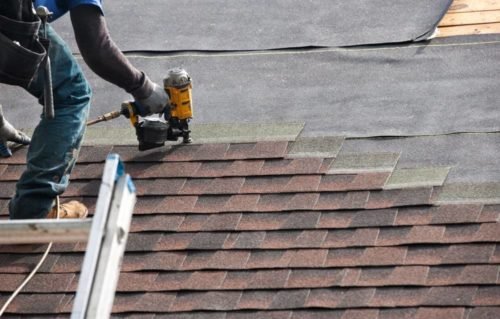 We're specialists at New Roof Construction Dublin. We always begin with a complete free inspection to know your roof's true health and present our customers with recommendations that suit their unique situation. Home Improvements Dublin is the Dublin has been on a mission is to provide unparalleled customer service to every home and commercial building owner we work with.
Dublin Roof repairs, installation, replacement and construction jobs are our business, and we take our work very seriously. Home Improvements Dublin is one of the roofing experts that guarantee compliance with all roofing standards in Dublin. And we're one of the only roofers who offer customers 100 percent peace of mind when it comes to the comfort, safety, protection, and beauty of a new roof. Home Improvements Dublin is the Dublin roofing company whose team has seen it all and repaired it all. Contact us today for a new roof Dublin. 
Home Improvements Dublin offers a variety of services for all roofing needs. Home Improvements Dublin is the trusted Dublin roofing contractor residential and commercial building owners turn to for quality, professionalism, and reliability. When home and commercial building owners search for a Dublin roofing company they can rely on and trust, they call Home Improvements Dublin. Call Now to Get a Free No obligation Inspection and estimate, when you need roof replacement Dublin.
Home Improvements Dublin is the roofing company that goes a long way in providing unique & outstanding roofing services in Dublin, that leaves our customers' speechless. We deal with all types of roof replacement and new roof installation projects in Dublin. We also offer skylight window repair and installation services in Dublin.