Skylight contractor – Best Skylight Installation & Repairs Dublin
Home Improvements Dublin is the ideal choice for all types of skylight or Velux window repairs, replacement, and installation in and around Dublin. We thrive on great customer support and quality skylight window repair work.
NEW CUSTOMER SPECIAL - UP TO 10% OFF
We offer new customers 10% off on all roofing repairs and up to €1000 OFF new roof installations or roof replacements. Contact us to claim your discount
For over 20 years, we've been providing professional, fast and reliable roofing installation, repair and replacement. Below are some of our recent testimonials.


Came home after a long weekend away to water coming through the bedroom ceiling. I called Terry first thing the next morning to take a look and he was out within the hour. Two hours later and he had patched up the chimney flashing. All done for a very reasonable price too. One very satisfied customer here. Don't hesitate and call them
Melissa Mcdonagh


Great value, great service!! Fixed my roof on extremely short notice over the weekend. Will have them back to have some other work carried out in the new year.
Joe Fitzgerald


I've been incredibly happy with Home improvements Dublin. They repaired my roof quickly and efficiently. The cost was reasonable but most important they came out and fixed it the same day which was fantastic as it really got that weight off my mind. Highly recommended.
John G.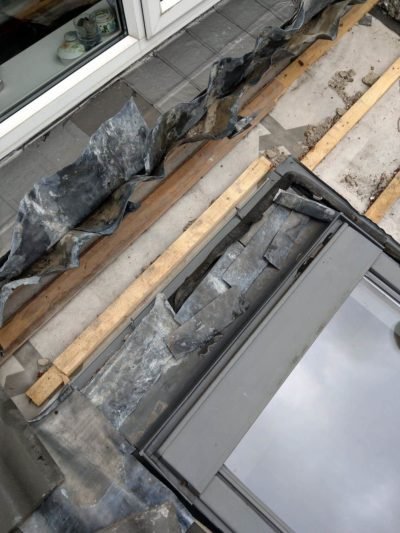 Skylight window repairs expert in Dublin
. Home Improvements Dublin has been carrying out Skylight Repairs/Roof Window Repairs for over 22 years and a proud member of the Guild of Master Craftsmen. So, be rest assured that your skylight repairs are in good hands.
We undertake roof, dormer, skylight and Velux repairs on a regular basis across Dublin & Surrounding areas and we have Repaired hundreds of Skylights over this our 22 years in the roofing industry. Small repairs such as the patching of holes in roofs, repairing flashings, sealing of flat roofs and the sealing around leaking skylights are carried out by our experienced, insured and fully qualified Skylight repair team.
Home Improvements Dublin offers Skylight repairs and replacement in and around Dublin. As skylight and Velux contractors in Dublin, we take pride in offering affordable quality repairs and replacement. We can also handle all Emergency skylight and Velux repairs/replacement you might need done. All our works are fully guaranteed. We're fully registered Velux installers.
We're experts at carrying out Velux window replacements Dublin. Experts at installing and repairing roof windows and Velux windows. All Velux repair/replacement work are backed by our 10-year guarantee.
Our skilled team of expert roofers understands the problems associated with every Velux, dormer & skylight window they work with and equally appreciate the time and effort that goes into ensuring a quality skylight, Velux or dormer repair/replacement is carried out properly.
Replacing a window is the perfect gives room for bringing more light into your home, be it your bedrooms, relaxation rooms, in door gardens or kitchens they can be installed into any slate or tiled roof, Velux windows also have a flat roof window system.
We will provide you with a free no-obligation inspection for the work to be done. We strive to provide the best possible Velux, dormer or skylight repair service to all of our customers, but we also adhere to strict safety guidelines throughout the work process. 
All members of our team are fully accredited and registered. So be rest assured that when you choose us as your skylight repair service in Dublin, you are choosing a Dublin roofing company that places safety, quality of work, and customer satisfaction at the top of our list of priorities.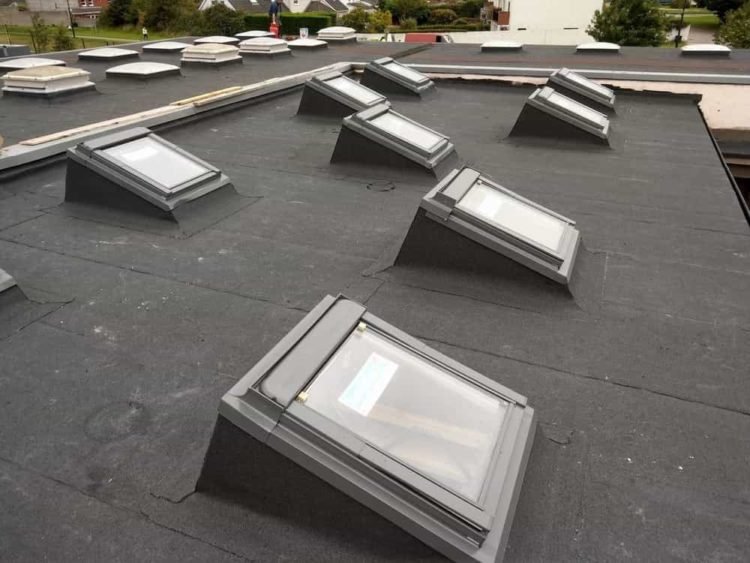 Houses, Sheds, Garages, Conservatories & Porch Repairs. Our team is trained to deal with every skylight and Velux problem fast, professionally and safely. You can be rest assured that when you choose Home Improvements Dublin, you are choosing a roofing contractor in Dublin that places safety, quality of work, and customer satisfaction at the top of their list of priorities.
 As Approved Skylight, Dormer & Velux Window Installers our services include –
Skylight Repairs Dublin
Skylight Repair Investigation by Velux approved engineer
Guaranteed Leak Stop Service
Replacement of New Frame Gasket Seals
Fitting New Soaker Flashing Upgrade
Full Inspection of Skylights and Velux
Skylight and Velux Installation and Replacement
– Our skylight company, uses only the highest quality of materials and the best workmanship on your property. We offer fast, reliable, and affordable same day Velux and skylight services in Dublin to both residential and commercial clients.
– As one of the best local skylight companies in Dublin, we're highly-reviewed, and offer free estimates to ensure you know the costs of our skylight installation and repair services before we even begin. Feel free to also ask about our financing options (we can also work with your insurance company to get the job done right the first time).
– As licensed and certified dormer, Velux and skylight professionals, we offer trusted skylight, Velux and dormer solutions. Contact us today for a free quote.
– Our emergency roofing experts are always quick to reply your calls and fix any damage that might have occurred, no matter how big or small. Feel free to check out some of our reviews to know why we're among the top recommended and preferred companies.
– Contact a skylight contractor that has your best interest in mind. When searching for Professional skylight contractors near me, be sure to give Home Improvements Dublin a call, as we are always ready to handle any skylight, Velux or dormer repairs, replacement and construction work that might come our way in the Dublin Area.