Best Kayaking Spots In Dublin
One of the fun ways to get active and discover more of Dublin is to paddle along its water. Whether you are visiting the city for the first time or you have lived here all your life, kayaking in its waterways is one of the best ways to enjoy picturesque views and make the most of your free time.
You do not have to be a water enthusiast to see the different sides of this beautiful city, regardless of whether you're a beginner or a total pro, you are always welcome to have a blast of the day. Dublin is not just the capital of Ireland but also the largest city in the country having water as an integral part of its history, going back to history; Dublin emanated from the word "duibhlinn" (also known as "black pool") for the well known tidal pool that was where Dublin Castle's gardens are today. Despite the city's historical affinity with water, it is not exactly known for its kayaking yet it's nothing short of a better way to have a splendid outdoor experience.
Navigating the city's waterways might not be a complex task, but scouting for the best spots for kayaking doesn't come easy. To lessen your hassle, we've compiled a few locations that would make kayaking in Dublin worth the time and stress. Are you ready to see the different sides of Dublin? It's time to hit the waters! Use this kayaking near me map to find good kayaking spots near you.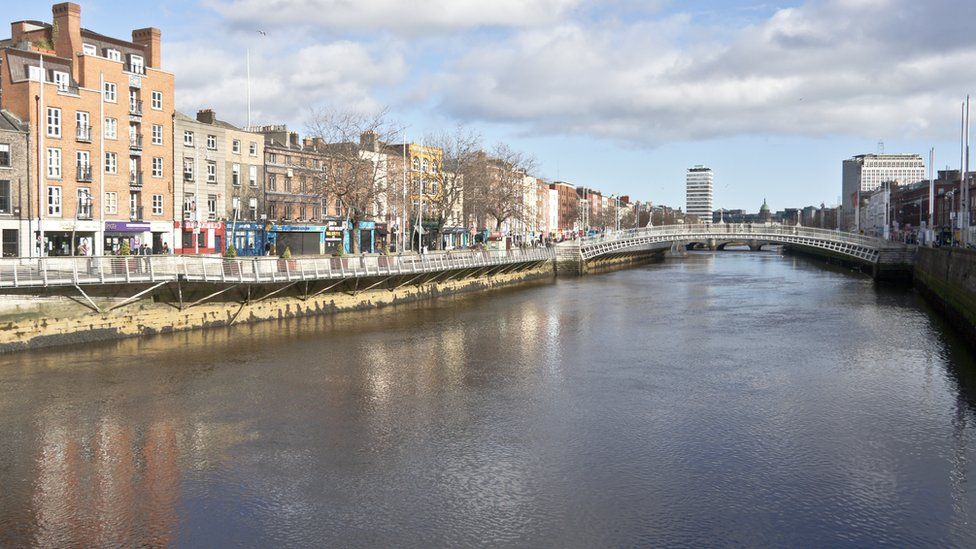 River Liffey
Paddling down the River Liffey is a special way to see and understand the historical foundation of the great capital city of Ireland. Kayaking in this river is always fun and allows you to have a unique experience of what the most famous landmark sites in Dublin look like. The River Liffey (known as River of Life) is a significant river, flowing gently through the heart of the city and known as a major means of goods transportation throughout the centuries.
As you take a trip down the river, in not more than two to three hours tour you have the opportunity to see Dublin's most beautiful features. And as you glide through the city centre, you will paddle under the city's famed bridges like O'Connell and Ha'penny, even the Samuel Beckett bridge that holds a mirror image design of Ireland national symbol similar to the logo (the harp) on every Guinness beer can.
There is also a modern Millennium pedestrian bridge signifying the launching of Ireland into the 21st century. The Courthouse, City Hall, the Bank of Ireland, Guinness brewery and other notable historical features are to be seen, while the smell of barley welcomes you as you move closer to the distillery district.
City Kayaking provides daily kayaking trips through Dublin City Centre and they give you everything you need for the paddle. You can join the tour from Dublin City Moorings, located on the north side of the river close to the Jeanie Johnson tall ship.
The Grand Canal
Getting out of your comfort zone to do something different are great ways to leave exciting memories with friends and family. Do you want to celebrate a birthday party, hang out with colleagues after work or do you want to have an interesting class outing?
Kayaking on Dublin's Grand Canal is a beautiful way to leave exciting memories while discovering more of the city. The Grand Canal is a historic and important part of the city connecting Dublin, westward through the midlands with the River Shannon as far back as 1804. Exploring the city on the Grand Canal allows you to paddle 131km long of calm waters.
If you enjoy the hustling and bustling life of a city so much that you wouldn't want to lose touch with it, you can head to Portobello. A jaunt down the Grand Canal is the perfect spot for beginners. And for those who cherish the serenity of a typical "life away from the city" situation, head to Leixlip. From here you can paddle a little further out of town to explore the peaceful water of this section of the Grand
Canal.
With Extreme Time Off, you can see Dublin, Ireland in a different light as their team of professional guides take you on a one to two hour(s) kayaking tour. You can choose between a single or a tandem kayak to explore the sedate and wilder part of the Grand Canal.
Dalkey Island
Taking a 30 minutes ride from the city centre to a small village southeast of the seaside is what folks do to get a bigger dose of adventure. Kayaking in this suburban area of Dublin is a perfect way to immerse oneself in the coastal history of Ireland. Do you have a hectic week or you are literally all worn out from trying to meet some deadlines? You can unwind the long day by joining
the sea kayaking excursion to Dalkey Island.
Yes, Dalkey Island is relatively small but speaking of what it stands to offer, it is very rich in history and ancient features. The south end of the island hosts a fort with three remains of cannon battlements and an erected Martello tower that was used to counter the threat of Napoleon invasion dating back to the Napoleonic war. There is also an ancient church, said to have been dedicated to Saint Beignet as far back as the eleventh century.
Bullock Harbour is one of the great spots to paddle out to Dalkey Island. However, from the launching spot you have a few options to choose where you would like to explore as you might paddle towards Killiney, Dun Laoghaire, Muglins and around Dalkey Island.
Since Dalkey Island is the focused location here, you will have to glide the coastline from Killiney Beach and head towards the Sorrento Terrace where you cross Dalkey Sound. Seagulls, Cormorants, different species of seabirds and a large colony of playful seals darting under your kayak, are the beautiful creatures to see.
You might luckily see a herd of wild goats who have lived on the Island all their life. Sea kayaking trips with Extreme Time Off is nothing less than fun. You will be fully equipped and Guides will take pictures of the memorable moments of the session.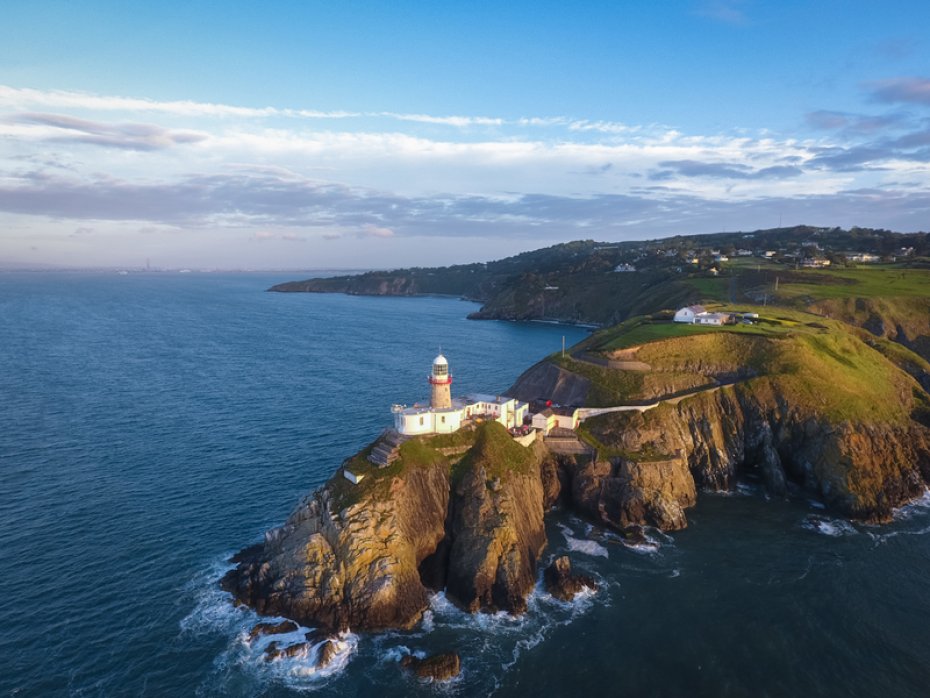 Howth
Kayaking on the northside of Dublin offers some amazing paddling experiences. Howth is located in the northern part of Dublin, and the waterways in the area allow both kayak beginners and enthusiasts to make the most of their leisure time. Do you enjoy strenuous paddling? You won't be disappointed with kayaking in Howth.
Shearwater Sea kayaking offers a range of sea kayaking tours, exploring the hidden treasures of the coast of North Dublin. They cater for pros and beginners on the coastline around Howth. With their team of professional guides, they make sure your time with them on the water is not a waste.
Shearwater Sea Kayaking has a range of courses lineup for paddlers who are ready to enhance their kayaking skills. Their courses range from Introductory Courses to Advanced Packages, equipping paddlers with rough water handling skills.
During the Summer months, paddlers can enrol in their afternoon sessions where they will be allowed to explore the coastline. You should locate the Oar House on the Pier and treat yourself to some locally caught fish once you are done with the tour.
Ireland's Eye
The excitement that comes with paddling a kayak while exposing oneself to the beauty of nature cannot be quantified. There are limited paddling spots in North Dublin, Ireland to have an unforgettable trip along the Irish sea, Ireland's Eye is fast becoming the most exciting and beautiful place to visit in Dublin with its absolute scenery, the Island's natural beauty and wildlife.
Just the perfect place for paddlers who double as nature lovers With just a 4km paddle from the shore, Ireland's Eye offers incredible views of the surrounding area. A tour around the Island lasts for about one hour, you can get close enough to catch a glimpse of the Martello Tower, a cave at the rear of the Island and maybe a colony of seals. The melody from seabirds like Cormorants, Gannets, Kittiwakes, Guillemots, Sea Gulls and Puffins not only welcome you but as such cheer you up as you paddle around the Island.
You can chill out and treat yourself to delectable fresh seafood at restaurants within walking distance. At the end of Howth's Pier, Aqua restaurant is always ready to treat you to their highest quality seafood. You should also try out Chef Patron Aiden cooked fresh fish with lobster at King Sitric restaurant.
You should always make out the time where you shut yourself out of the hustling and bustling of life and engage in some rewarding outdoor activities like kayaking. There is no better place to explore than the capital city of Ireland. Dublin hosts interesting kayaking spots for enthusiasts, you will get nothing short of fun as you tour in the city centre and along the coast.
We're local roofers in dublin offering different roofing services from roof repairs, gutter repairs, flat roof repairs, chimney repairs, all the way to trocal roofing, we do it all. Contact us today for a free quote.