COmmercial Roofing Dublin
Home Improvements Dublin is the ideal choice for all types of commercial roof repairs in and around Dublin. We thrive on great customer service and quality commercial roof repair work. We also build, repair and replace industrial roof.
NEW CUSTOMER SPECIAL - UP TO 10% OFF
We offer new customers 10% off on all roofing repairs and up to €1000 OFF new roof installations or roof replacements. Contact us to claim your discount
For over 20 years, we've been providing professional, fast and reliable roofing installation, repair and replacement. Below are some of our recent testimonials.


Came home after a long weekend away to water coming through the bedroom ceiling. I called Terry first thing the next morning to take a look and he was out within the hour. Two hours later and he had patched up the chimney flashing. All done for a very reasonable price too. One very satisfied customer here. Don't hesitate and call them
Melissa Mcdonagh


Great value, great service!! Fixed my roof on extremely short notice over the weekend. Will have them back to have some other work carried out in the new year.
Joe Fitzgerald


I've been incredibly happy with Home improvements Dublin. They repaired my roof quickly and efficiently. The cost was reasonable but most important they came out and fixed it the same day which was fantastic as it really got that weight off my mind. Highly recommended.
John G.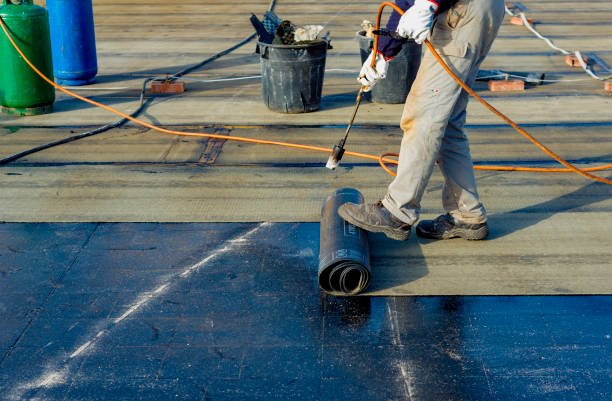 COMMERCIAL ROOF REPAIR COMPANY
Dublin Commercial and Industrial Roofing experts. If you're looking for one of the best commercial roofing contractors in Dublin, then look no further. We are a local roofing contractor based in Dublin, that is ready to tackle any project that comes our way. Home Improvements Dublin is the #1 option in Dublin for Commercial & Industrial roofing and cladding systems.
With over 22 years of quality experience in the roofing industry, specializing in some of the largest roofing systems in & around Dublin, as specified by some of Europe's largest manufacturers. Our commercial roofing expertise is unparalleled in Dublin, and our professionalism, simply unique. Our customer service has left nothing but positive reviews.
We're one of the few companies in Dublin specializing in all types of roofing repairs and installations. We always strive to ensure all our clients are satisfied with every project completed. We don't just provide unique roofing services; our services are also affordable and of high quality. When you need commercial roof repairs Dublin, don't hesitate to contact us, we're always happy to help.
We offer a wide range of commercial and industrial roofing solutions to suit all your roofing needs.  Our expert roofers follow high standard procedures to obtain the best roofing solutions & results. Hire us today to take care of your commercial roofing needs, and find out why we're #1 in Dublin for commercial roofing.
We tailor all our services to your specific commercial roofing needs, whether it be a full roofing service or a simple commercial roof survey to check out your roof's condition, we're always here to help. We're the commercial roofing company Dublin loves and completely recommends.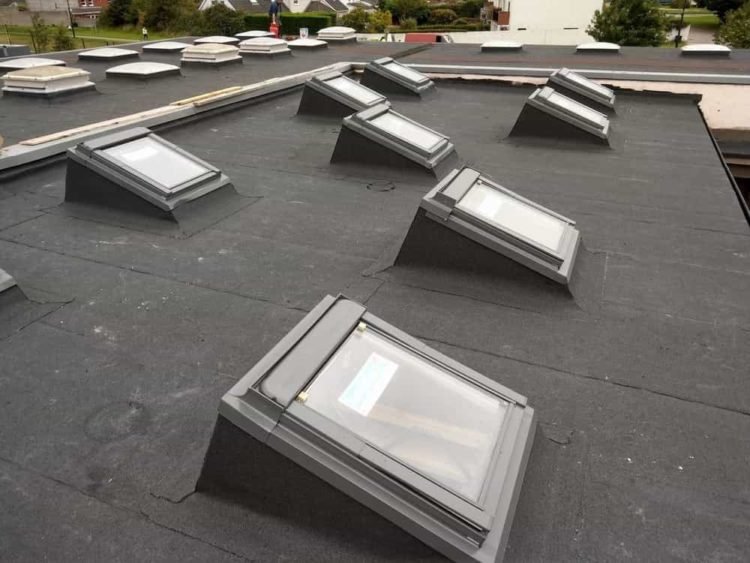 Our unique philosophy is a commitment to providing the highest quality service to our customers large and small. We handle all commercial roofing work, from large commercial contracts to small individual residential house contracts, we do it all. We can evaluate your whole exterior and address your remodelling without interrupting your business. In fact, we only work on occupied space for this reason.
We have invested in the right training and equipment to get the job done quickly and efficiently without disturbing your everyday life. We provide premium quality products, but we are known for our excellent customer service. With over 22 years in business, you can have peace of mind knowing you are in good hands. Choose Home Improvements Dublin as your Commercial Dublin Roofing contractor. We're your one stop shop for all your commercial roofing and landscaping needs.
COMMERCIAL ROOF INSTALLATION AND REPLACEMENT SERVICES
We will provide free full site survey and inspection, whether you're looking for a brand-new commercial roof installation, a commercial roof repair or replacement or a more efficient, commercial high-performance roofing system.
Our Commercial Roofing Services:
TPO roofs, single-ply roofing systems, and TPO roof repair
Thermal Roof Coatings
Metal Roof Coatings
Flat Roof Coatings
Roof leak inspection and repair
PVC roofs, single-ply roofing systems, and PVC roof repair
Cement Roofing
Elastomeric Coatings
Modified Bitumen roof repair or re-roofing
Rubber roof repair or replacement
R-panel metal warehouse roofing, repair, and replacement
Commercial Roof Replacement
Commercial Emergency Roof Repair
Torch Down roofing and roof repair
Built-up Roofing Systems and Installation
Tar and gravel roofing, patchwork and roof repair
Hot tar roofing
Liquid Applied Roofing Systems
High-performing Felt Roofing
Aluminium Flake Roof Coatings
Thermal Reflective (Heat Reflecting) white Cool Roof coating
TPO Contractor roofing materials. Single ply membrane
Urethane roof coatings
Ceramic – acrylic roof coating systems
Foam roof repair or replacement
Energy Star rated single ply Cool Roof certified Contractor