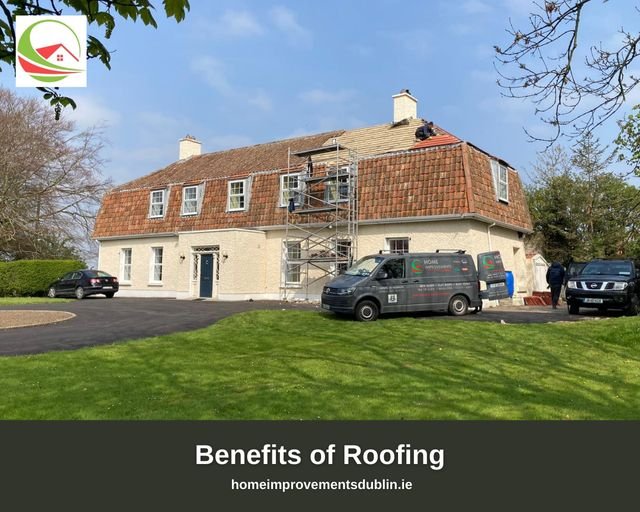 Every season of the year, your roof is put to the test right there in the open, exposed to harsh weather elements such as storms, sunlight, heavy downpour, hail, and hurricanes. And when homeowners seem to be less proactive about the regular maintenance of their roof, a minor roof leak could lead to expensive repairs or you may have to get an entirely new roof.
When a roof is properly installed, it is expected to last for about 25 to 30 years. This means that most homeowners don't go to the market shopping for a roof more often as they would for some other home improvements. Roofing might not look as attractive as that fancy couch or that pot of beautiful flowers, but it's still one of the best investments homeowners can ever make.
You might want to overlook the condition of your roof considering the financial aspects but when you think about the protection and security it stands to offer to your loved ones then that should be worth a 100% return on investment, right? In this article, you will get familiarized with the benefits of roof replacement and the benefits of timely repair of damaged roofs. Understanding this earlier would influence your decisions about roofing in the future.
Benefits of Roof Replacement
Roof replacement might be your only real option if you are moving into or selling an older home whose roofing has been neglected for years or even decades. Getting a new roof comes with loads of benefits.
Long Term Safety
As the roof ages and gets close to the end of its lifespan, it becomes weakened and structurally unfit to withstand all the things it was designed to defend a home against. Apart from repelling water from the heavy downpours that could compromise the interior, a roof is meant to protect your home from hazards like falling trees, heavy wind, snowfall, or even mildew which is more harmful to little children's health. If house owners leave an older roof to chance, it can become unstable and even collapse when there is an event of heavy snowfall, a thunderstorm, or a hurricane.
Before it gets to where you have to lose your peace, you need to be proactive rather than reactional. Replace that aged roof now so that you can live without fear and your family can live safely as well.
Improves Your Curb Appeal
Speaking of the most visible aspects of a building, your home's roof makes up a larger percentage of its exterior. Replacing a roof goes a long way towards enhancing a home's curb appeal. So whether you choose to stay back a little longer or plan to sell, curb appeal matters a lot. Roof replacement goes beyond improving the value of your home alone, it also helps to improve the value of other properties around your home.
A roof with missing shingles can never be appealing to a buyer neither will an older roof with moss growing on it be in any way attractive to prospective buyers. Roof replacement is inarguably needed to bring such a home back to life, making it look fresh and exciting. In a nutshell, when you are showing a home to a buyer, curb appeal has a role to play to get the deal sealed.
Good Return on Investment
Most homeowners withdraw almost immediately when they get to know the cost of replacing a roof, it doesn't come cheap, yes! However, it is a sacrifice with a huge return on investment. This is seemingly one of the biggest benefits of a new roof plus, you are definitely going to profit off the investment at the end of the day.
And again, you deprive yourself of selling your home at a higher price when you refuse to get a new roof, which is the only way to spike up the price. Generally, potential buyers would be attracted to a home that won't require a lot of structural work and money from them immediately after they move in. Is it not interesting to know that you will likely get about 70% of the money you spent when you are ready to sell? So, to sell at a higher price you should make that home more appealing.
Energy Saving Benefits
With all the energy-saving benefits uproar in recent times especially with the new homes advertisement, homeowners who refuse to follow the trend will only be left behind. Older homes are now getting remodels to fall in line with the new energy-efficient homes.
If you observe closely, you would have noticed the striking difference between the older shingles and the ones you can get in the market today. While the former was designed to absorb heat and trap it in the home, the latter on the other hand comes with a new technology that enforces heat deflection. The new shingles repel heat from the sun away from your homes and consequently keeps it cooler. It does not need as much energy to control house temperature as the older shingles would have.
As a homeowner, you can save money and energy when you decide to replace an older roof with a modern one. Since your cooling system has less work to do, the energy cost reduces drastically too.
A healthy Home With a Feeling of Stability
A roof is more than an exterior feature as it does more than you could ever imagine to your interior, folks who have dealt with leaks in the past can tell the story better. The biggest challenge of most older roofs is their inability to repel water, instead, they allow water and moisture inside while it builds up to create mold or mildew, endangering family members to health problems.
Statements like "get a solid roof over your head" make more sense during the winter months because an aged roof would allow warm air to escape while giving way to cooler air to enter the home. You cannot underrate the value of a good roof during this period, they do their job effectively by locking warm air in the house.
Benefits of Roof Repairs
Cliches like "a stitch in time save nine" conveyed some weighty truth when it comes to timely roof repairs. Probing further whether the cost of repairing a trickling roof is worth doing now or to be left to linger for a while might be too expensive. When house owners refuse to take proactive roof repair measures early, it is more like a gamble and before they know it, the odds are against them. There is a lot to gain when homeowners prioritize regular roof maintenance and administer repairs without wasting time.
It Extends Roof Lifespan
Remodelling projects like regular roof repairs prevent further damage and as a result, extend the life of your home's roof. When there seems to be insufficient funds or resources to replace an aged roof, you can leverage on repairs to buy more time. Addressing minor problems as they pop up is the wise approach that impacts a roof's lifespan.
Whether shingles were blown off or moved out of place by wind or the granules which were supposed to serve as protection against UV-rays have worn off due to rainfall and wind, you must act quickly and take advantage of this general repair. Failure to do this could generate cracks, curl and the roof becomes prone to moss. This could lead to other major damages far more expensive to repair, so it's even wiser to nip these minor problems in the bud if you wouldn't want to go that route.
Enhances Roof Performance
By maintaining your roof, you would have improved the overall roofing system of your home. Even the smallest leak if left unattended can result in something bigger enough to compromise the whole performance of the roofing system. Replacing blown-off shingles or patching troubled spots will in no small way improve roof functionality.
The functionality of your roof is where its fundamental value lies. Although regular maintenance and repair might not guarantee that you will get 25 years, you should consider it a far safer bet.
Improves The Energy-Efficiency of Homes
A solid roof should have the potency to reduce heat loss during the winter months and reduce heat gain during summer. Roof leaks can compromise the roofing system, allowing energy loss. Unless the repair is completed promptly, this could increase the energy needed for indoor cooling and heating and result in higher energy bills.
Improves Home's Value And Aesthetics
A roof makes a significant part of a home's exterior, usually the first thing people see. This is why wise folks ensure that they keep their frontage and exterior aesthetics intact. A missing shingle sighted afar does not put your property in a good shape plus, a roof's value has a lot to do with the aesthetic quality.
Truthfully, potential buyers would readily cut down the price once they notice cracks, curling, or moss build-up.  When the roof is inspected and roof damage is found, prospective buyers may take a walk in a worst-case scenario. Why reduce your home's value when a simple repair can fix it? Moreover, performing the repair on your timing is even less expensive than forcing it on the buyer, that's if they will buy it anyways.
Your Roof Warranty Is Kept In Effect
Failure to perform regular repairs and maintenance on the roofing system is likened to negligence and could void the warranty. Why take such a risk when a certified roofing contractor like home improvements dublin is just a call away from home. Learn more about kayaking in dublin here.?
We are readily available for roof replacement, regular repair, and maintenance. Don't expose your home to further damage, give our team of professionals a call.