Roof Repairs Dublin 15
It is never easy getting the right roofing company that would do the right job in the right way with the right tools and service crew, the first time. We are the roofers that get the job done right the very first time.
SAVE UP TO €500 ON COMPLETE ROOF REPLACEMENT
Need roof repairs or replacement services? Contact us today to save up to €500 on your next roofing project. Fill out the form or call us at 08 746 19560 to request a quote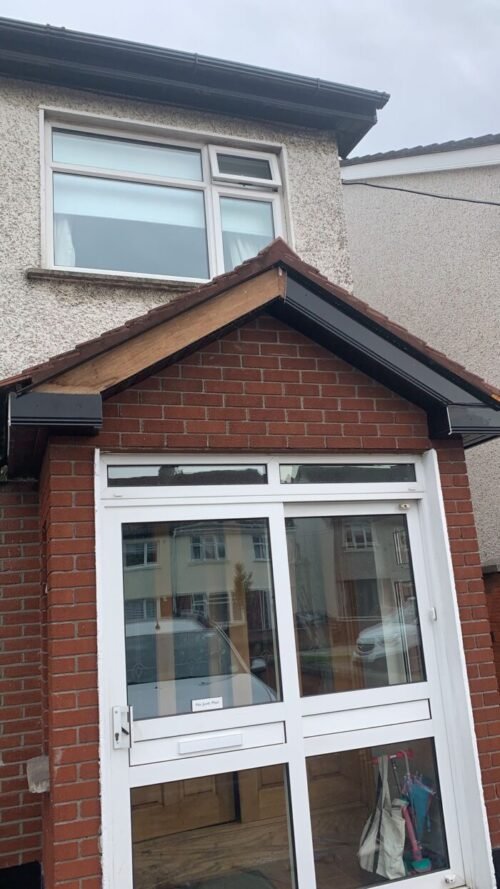 Why Choose Us As Your Roofing Company?
Our services are second to none and always leaves the customers with good reviews. Home Improvement Dublin gives the best of services at the friendliest of prices. The joy of good roofing service is the durable and long lasting effects and this is why Home Improvements Dublin is your right next stop for great roofing service.
It is tempting to go for a life hack when the roof develops a fault all of a sudden. Why not watch an old YouTube video and save money? This can seem easier especially during the rainy seasons. Roof repairs need expertise and caution seeing that the wrong step might aggravate the situation. The next right thing to do is get professional Dublin roofers who provide quality service at a cost friendly price. Trust us, Home Improvements Dublin to get your job done perfectly in one trial.
The beauty and joy of a new roof is it's durability especially when it's a trusted brand, but when it ages it tends to start developing a fault almost every new day and adding to this can be the cheap methods that might be approached to solve these faults. These faults compiled might lead to the need to have a replacement. In need of expert roof replacement? Avoiding the hiccups that come with personal roof repair despite not being an expert? When looking for a great roof repair service in the Dublin 15 area, Home Improvements Dublin is just the right stop for you to get your roof repairs and installation, chimney repairs and installation as well as gutter repairs and installation. On the list of our services apart from chimney repairs, are flat roof repairs, chimney cleaning, gutter repair.
Our second to none services at Home Improvements Dublin 15 area include:
Home Improvements Dublin does not just have work experience of over 23 years, but lives up to the expectation with qualified roofing contractors in the roofing business. Our service men deliver the best of services to customers.
Sometimes, replacing a gutter might not be necessary because it might just need a repair. As long as your gutter does not have big bends in it, it does not need a replacement but rather a repair.  A gutter would definitely need a replacement once it bends. Replacing a gutter is not something that can be done just by watching a video on the internet; it takes caution and expertise and knowledge of the situation to have the problem fixed properly.
Moving into your new home and already having gutter issues? A new gutter installation is a good idea to avoid damaging the fascia boards (if there are any). Whether it is a repair or replacement, Home Improvements Dublin is just the best option for you if you live in and around the Dublin 15 area. With the right tools and great workmanship Home Improvements Dublin, area 15 offers safe and effective gutter repair, and installations.
Home Improvements Dublin does not only give great help to you for gutters but also do great chimney repairs and installation. Of worthy note is the fact that chimneys are of different types; the kitchen chimney might not have the stress that comes with the masonry and prefabricated chimneys seeing that they were installed indoors. They also happen to come in different types and have a lot of benefits, some of which are eliminating heat, smoke and steam; the four classifications of kitchen chimney are – wall-mounted chimneys, corner chimneys, built-in chimneys and Island chimneys. Home Improvement Dublin has the skills to have any type of chimney installed or repaired and maintained.
Kitchen chimneys are installed in the kitchen and do not have to deal with damaged bricks like the masonry and do not need excessive cleaning from the smoke unlike the chimneys made of bricks. A masonry chimney is a brick chimney which has all its inside and outsides as well as a fireplace made of bricks.
A masonry chimney also has what kitchen chimneys do not and these things are the components namely; a chimney cap which is also known as a chimney cap, underneath the cap is a chimney flue liner, then there is a chimney crown that goes around your flue tile, chimney flashing that prevents water from going in between the chimney and roof, there is a chimney cricket for wide chimneys, there are also chimney shoulders, e.t.c. Regardless of what feature or type of chimney our clients go for, we at Home Improvements Dublin  are just up to the task.
 As simple as chimney and gutter repairs appear is just as difficult and hazardous which is why expert and cautious hands are required on deck for these kind of jobs. Home Improvement Dublin has the service men for this and a variety of other roofing repairs. Installation of chimneys, gutters, new roofs and repairing of old roofs comes easy we have already well-trained service men to do the job.
To get any type of roof repair and installation, chimney installation and repair as well as gutter repair and installation done, Home improvements Dublin is your right next stop. We bring quality and perfection to the comfort of your home with long lasting durability. The improvement of your home is our priority and main concern as a good service providing company and we at Home Improvements Dublin can't wait to have you as our client.
NEW CUSTOMER SPECIAL - UP TO 10% OFF
We offer new customers 10% off on all roofing repairs and up to €1000 OFF new roof installations or roof replacements. Contact us to claim your discount