Roof Repairs Dublin 7
It is never easy getting the right roofing company in Cabra, that would do the right job in the right way with the right tools and service crew, the first time. We are the roofers that get the job done right the very first time.
SAVE UP TO €500 ON COMPLETE ROOF REPLACEMENT
Need roof repairs or replacement services? Contact us today to save up to €500 on your next roofing project. Fill out the form or call us at 08 746 19560 to request a quote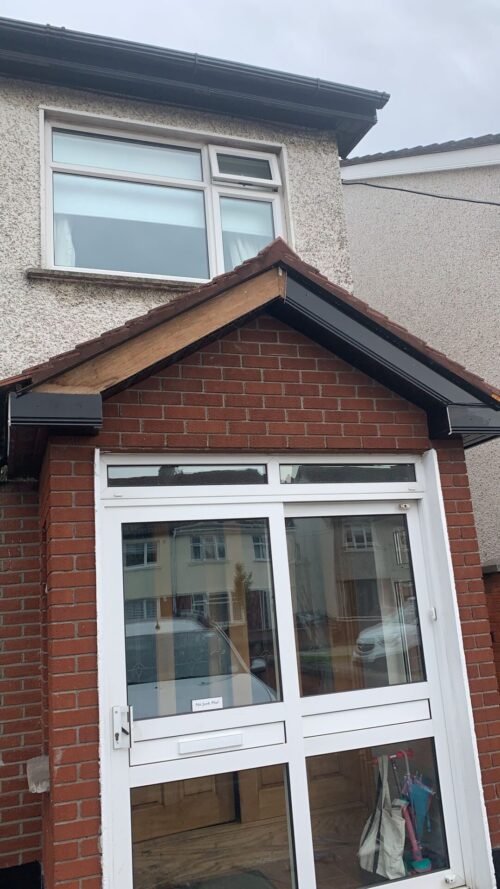 Why Choose Us As Your Roofing Company?
When in urgent need of the right roofing experts in the Dublin 7 areas but cost and worries of mediocre services come to mind, of worthy not is the fact that Home Improvements Dublin is a roofing company located in areas 7 in Dublin, Ireland in Europe which offers expert roofing services at an affordable price. We specialise in chimney, roof and gutter repairs, replacement and installation.
It can either be a new house or an old home that you need to re décor; we still have the right tool and service crew for the job. Proving to be highly effective and resourceful, Home Improvements Dublin provides an expected perfected end to all homes in the Dublin 7 areas as a 4 in 1 package – highly trained service crew, good tools, and affordable prices and stone throw distance to homes.
The beauty of a house always lies in the good condition of its roof, gutters and chimney. When these sustained damages it becomes an eye sore it calls for urgent repairs to avoid hazards as well as further damages. Above all durable new roof, chimneys and gutters, is an efficient roofing service to ensure its proper installation and replacement. To fit the part of this efficient roofing service in the Dublin 7 areas is Home Improvements Dublin. We preserve the décor of your homes and our services help improve as well.
When roofs have taken bad hits due to bad weather, it begins to wear out and becomes difficult to manage and patch. Following videos on the internet might not always be the way out as with little or no knowledge of what you are doing, you can cause more harm to your property than good. The immediate notice of a slight issue should meet the urgency for you to call the right roofing service to handle it (Home Improvements Dublin).
Our second to none services at Home Improvements Dublin 15 area include:
Home Improvements Dublin helps fix both serious and minor roofing issues. Some of the major roofing issues can occur from chimney problems like falling bricks or gutter malfunction that cause water to enter the roof an ruin it and make it rotten.  The health and beauty of your roof is very important seeing that the roof of your home does a lot of protection during the hot weathers and rainy seasons serving as a shield to the home on all days. A fault to it would mean it would not fully perform such duties.  
Chimneys also play very vital roles in the health of your roof and home. Masonry for example is not just a chimney for smoke to exit the home, but also crowns the fireplace. To help protect from wallpaper damage and faulty roof tiles, ensure to have your chimney installed or repaired by the right service crew.
Home Improvements Dublin, Dublin, Ireland in Europe has the best-trained service crew and also has in training more diligent service crew. With this amazing roofing service, nothing is said to go wrong in all jobs done. Good customer reviews and perfect jobs done and to be done handle our image quite well. Home Improvements Dublin has the tools and the service crew to clean, maintain, install and repair faulty chimneys. The first right step to secure the safety and the wellbeing of your chimney is to contact us, Home Improvements Dublin.
Gutters are no short of a pain in the neck when they get faulty and water begins to leak on to the roof to get stored up in between tiles. The damage a faulty gutter can cause to the roof of your home is quite devastating especially when not handled the right way.
A situation whereby you have little or no knowledge about gutter repairs and replacement, it is appropriate to get across to the right roofing service for determination on what exactly you need done. Home Improvements Dublin is just the right roofing service for you.
Either your gutter repairs or replacement we have you covered and we work to perfection and ensure to leave our customers happy with the end product. Of worthy note is the fact that gutters also add to the aesthetics of your home and a fault can create a broken streak to that perfection. Let us, Home Improvements Dublin help you maintain the beauty of your homes and gutters.
Home Improvements Dublin, Dublin areas 7, Dublin, Ireland in Europe offers the best of services at affordable prices in the comfort of your home. The search for the right roofing service is over as we have all you need on a platter of gold. Contact us to begin the roofing journey of your dreams.
NEW CUSTOMER SPECIAL - UP TO 10% OFF
We offer new customers 10% off on all roofing repairs and up to €1000 OFF new roof installations or roof replacements. Contact us to claim your discount