Roof Repairs Dublin 12
It is never easy getting the right roofing company in Crumlin, that would do the right job in the right way with the right tools and service crew, the first time. We are the roofers that get the job done right the very first time.
SAVE UP TO €500 ON COMPLETE ROOF REPLACEMENT
Need roof repairs or replacement services? Contact us today to save up to €500 on your next roofing project. Fill out the form or call us at 08 746 19560 to request a quote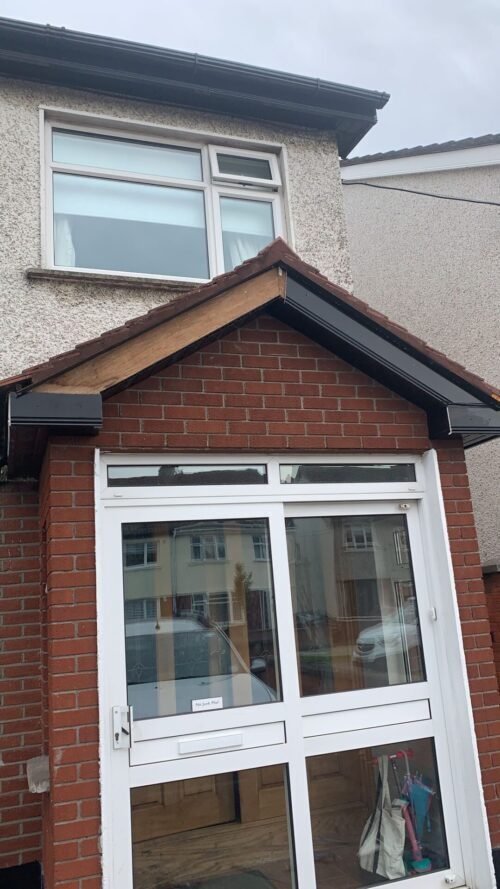 Why Choose Us As Your Roofing Company?
Roofs are our heroes when it comes to protection from bad weather and issues that may arise due to its lack such as heavy rains, heavy snow falls, windy rains and animals. A good roof is just as important as those who have them installed and repaired. Home Improvements Dublin brings this and more to the table.
Apart from roof repairs and installation, Home Improvement Dublin also provides other expert services at a cost friendly price some of which includes; gutter repairs and installation, chimney repairs and installation. A company that delivers expert services with highly trained personnel and the right tools – Home Improvement Dublin can be considered to have the full package when it comes to roof repairs and throws in extra with other expert services.
These services are available to those living within and around the Dublin 12 area. Aesthetics are awesome as they add immense beauty to the home but what happens when they all start to fall apart seeing as beauty does not ensure durability and long lasting guaranty. No matter how durable the roof of a home is, it tends to wear and tear due to the bad beating it gets from sunny and rainy weathers.
There are several signs you see to realize that your roof needs a good fixing or a replacement. When a roof starts to leak or you suddenly begin to see rays of sunlight penetrating and wild animals begin to pop in from holes in the roof, these are good signs that the roof needs attention and a good repair or replacement. This is why we at Home Improvement Dublin in the Dublin 12 area venture into roof replacement, leaking roof repairs, shingles repair, among many others.
Our second to none services at Home Improvements Dublin 15 area include:
Home Improvement Dublin offers Chimney repairs as well as replacement. Several signs of a chimney gone wrong that lets you know it's time to reach out to us at Home Improvements Dublin are; damaged mortar joints, peeling off and popping out of chimney bricks, rusted firebox, damaged chimney liner, cracked flue tiles, cracked chimney crown, and damage to wallpaper that is close to chimney.
The troubles that may arise with a faulty chimney can be tiresome, but not impossible. From solving difficult chimney damages to simple chimney maintenance, Home Improvement Dublin has the tools and the service crew to handle the job. Being a good roofing company, we clean, maintain, install and repair faulty chimneys.
Home Improvement Dublin also does a great job with gutter repairs, cleaning, maintenance, downpipe repairs and replacement. A damaged gutter can affect the safety of your roof if not tended to appropriately. Leaky and clogged downspouts and gutters can overflow and be a nuisance to the roof of your home. Getting across to the right gutter cleaning and repair service saves you a whole lot.
Apart from roofs, gutters also take bad hits from terrible weather conditions. To secure the safety of roofs, gutters also need just as much attention to avoid a double emergency situation seeing as faulty gutters can cause damages to roofs. For those particular about the beauty of their homes, a faulty gutter can be a stumbling block to this as flooding and water damage can do this just fine on its own.
A gutter lines the roof of a home and this in itself is quite decorative and therefore needs to be in good order through maintenance and repairs. It said that once a gutter bends, it needs to be replaced. Why not preserve the beauty of your home with maintenance and cleaning of your gutter. Begin an affordable journey of gutter repairs, cleaning, installation and maintenance with Home Improvement Dublin.
With this, you get to pay less and still get the best of services. A realization of a faulty gutter and downspout should effect a quick response by getting across to the right roof repair service to inspect and have that issue solved before it leads to further issues – of worthy note is the importance of gutter repair and maintenance.
Home Improvement Dublin, located in the Dublin 12 areas has work experience of over 23 years, well trained service personnel, the right tools for any roofing problems and the right attitude to work and clients. Home Improvement Dublin offers a lot on a platter of gold to its clients.
Offering of second to none expert roofing services like chimney cleaning, repairs and installation, gutter cleaning, repair, installation, maintenance and replacement, as well as roof repair and installation is something Home Improvement Dublin does very well amidst others. To start a journey of perfection, get across to Home Improvement Dublin today!
NEW CUSTOMER SPECIAL - UP TO 10% OFF
We offer new customers 10% off on all roofing repairs and up to €1000 OFF new roof installations or roof replacements. Contact us to claim your discount